Unfortunately my first post for 2023 is a bit of a downer. My five-and-a-half year journey with SoundHound has come to an abrupt end, as I was among nearly half the company affected by a massive layoff and restructuring earlier this month. Honestly, though, I don't feel too bad about this (at least not for myself) — stick around and I'll tell you why.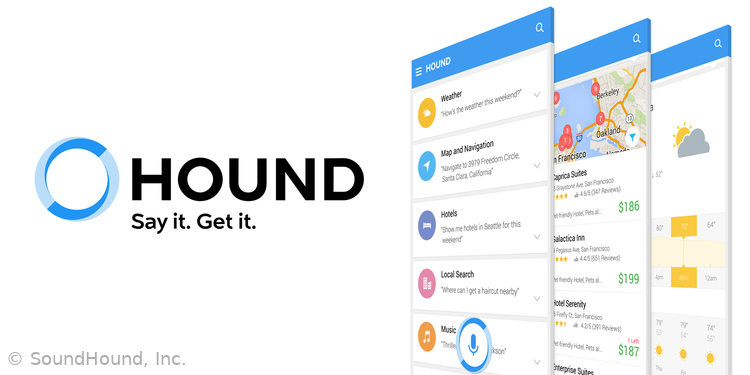 To be clear, working at SoundHound was an amazing experience, and my coworkers there are, I'm convinced, the best a person could possibly ask for. From day one I felt welcomed as part of a community who are extremely talented while also being humble, kind, and collaborative. Whether I was engaging with other developers, language specialists, IT/ops support, the talent acquisition team, data engineers, the office managers and front desk staff, or even the executive team, I consistently felt appreciated, supported, challenged, and enabled to do my best work. And a lot of those coworkers are my closest friends. There's a reason why many of us still hang out together, even people who have moved on to other workplaces years ago.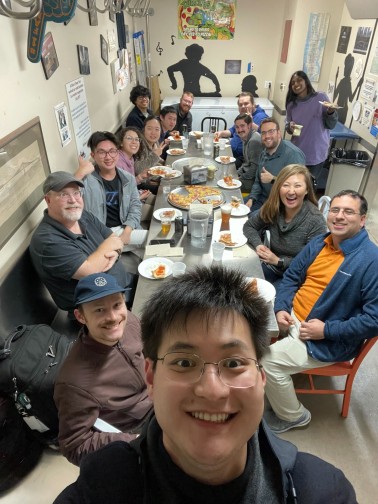 Beyond that, SoundHound was a fantastic place to grow into my role as a software developer and architect. I mean, this is the work I had been doing throughout my time in academia, designing and writing computer programs, but I didn't have the right "label" or pedigree, and aside from dabbling with a couple open-source projects, I didn't have the experience of working as part of a large team. Fortunately, the engineering management at SoundHound saw some potential, I guess, and entrusted me with responsibility for one of the key features of the Houndify platform. (Point of interest search, if anyone is curious — it's the part that handles queries like "show me some good Italian restaurants nearby that are open for dinner tomorrow".) I got the opportunity to design the infrastructure and lead a small team, to help build up a development workflow and create tools, and to scale our work to over 15 languages and a dozen external data sources. I'm immensely grateful to everyone I worked with who helped me develop that experience, especially my manager Joe and our CEO Keyvan (who wrote the first version of point of interest search).
The unfortunate thing is, all the work I put into that project over the past five-ish years never actually made it to the public. If you go sign up on Houndify, you can use the original Local Search domain which was developed before I got there, but most of the code I worked on never quite became ready for a public release. I had really been looking forward to the day when I'd be able to open up the app, show it off to someone, and say "here's what I made"… now I'm not sure if that will ever happen. Not that it's a waste of effort; this feature helped bring in millions of dollars of revenue for the company. It just would have felt nice to be able to hold on to a piece of what I built.
Anyway, coming back to the reason I don't feel too bad about this whole thing, there are actually two reasons. First, even though I liked the work I was doing, I had been working on that point of interest search project for a long time, and the progress was often excruciatingly slow and complex. It was pretty stressful moving forward so slowly and having to deliver regular progress reports that amounted to tiny bits of progress. So even though I was disappointed to get the news, I was also about 30% relieved not to have to deal with that anymore.
And second, I am absolutely clear that this isn't a reflection on my performance. I mean, I know layoffs rarely are, but in this case in particular I've gotten a lot of supportive messages from other people at SoundHound — coworkers, managers, even like half the C-suite — saying how much they're going to miss me and that they would love to keep me around if only the money were there. The whole thing happened because of a massive and unanticipated budget shortfall, so SoundHound had to restructure itself, trimming every possible expense and paring down to the minimum that could take the quickest possible path toward becoming profitable, and my project just wasn't part of that path. Definitely not my fault.
With all that in mind, while it's a shame to have to leave my formative developer years behind, I'm looking forward to some new challenge. Fortunately, I'm not in a position where I absolutely must find a new job right away; no visa issues and I have enough savings to last a while. I'll be looking for the right opportunity to come my way over the next several weeks. In the meantime, I'm enjoying having a bit of time to myself to relax and work on personal projects, which should mean more posts to come on the blog!