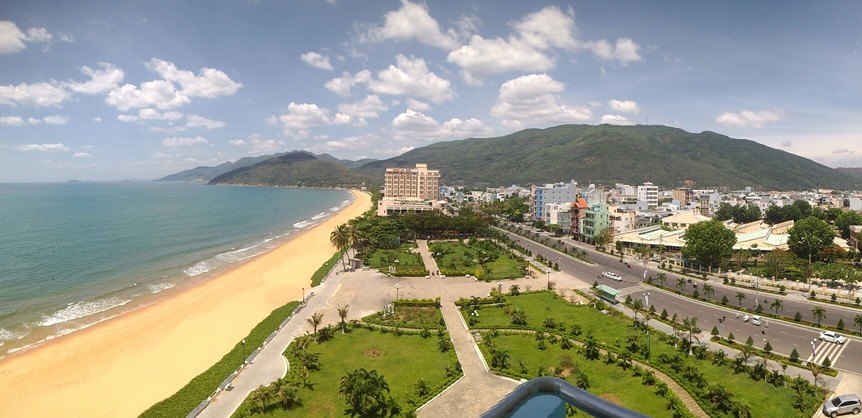 In my last post I mentioned how the coast of Vietnam, where the Rencontres conference series is being held, looks amazing — with photo evidence. You might have guessed that that image was a promotional picture, and you'd be right: it came from the 2014 edition of the conference's website.
This one I took with my cell phone:
Guys. Vietnam is really pretty!
I arrived in Quy Nhon Saturday morning after an overnight trip from Wuhan, about 15 hours door-to-door. So despite having a couple of free days before the official start of conference events tonight (Sunday), all I really managed to do was catch up on some desperately needed sleep, and snap a couple more pictures of the coast.
Of course, I have been enjoying the food. Vietnamese cuisine, or at least what I've seen of it so far, is not as strongly flavored as what I'm used to in Wuhan, where every other dish is spicy with a thick Szechuan-style sauce. But they do some great things with a more subtle flavor palette. We have all our meals provided at the hotel restaurant, arranged by the conference organizers. Steamed vegetables with garlic sauce, fried spring …